Russian President Vladimir Putin is delaying his annual marathon phone-in for the first time in nearly two decades and expert Anders Åslund thinks the move could be a warning sign the leader is in poor health.
"Every year, Putin has a direct line with the Russian population in June, but not this year," Åslund, a Swedish economist who has served as an economic adviser to the Russian government in the past, tweeted on Wednesday. "This is another sign that his health is not good, because these events that last 3-4 hours are quite demanding even if scripted."
The Kremlin announced this week that Putin would postpone his June event for the first time in 18 years. Kremlin spokesman Dmitry Peskov reassured state media that while a new date "has not yet been determined," the plans to reschedule are "underway."
Putin has held a direct line with the Russian public every year since 2001, with the Russian president missing one year in 2004 while he was at a large-scale press conference in the Kremlin.
"Both from a technical and substantive point of view. This is a very complex, voluminous event. Therefore, routine preparations are underway, but it will enter the final stage after the deadlines are set," Peskov told the press on Wednesday.
Putin also postponed his address to Russia's Federal Assembly back in April with no new date set.
Speculations around Putin's health have continued to circulate as Russia's invasion of Ukraine continues into its fourth month.
Although the Kremlin has remained hush about Putin's well-being and denied any serious illnesses, many around the world have questioned if the Russian leader is sick with cancer or Parkinson's disease.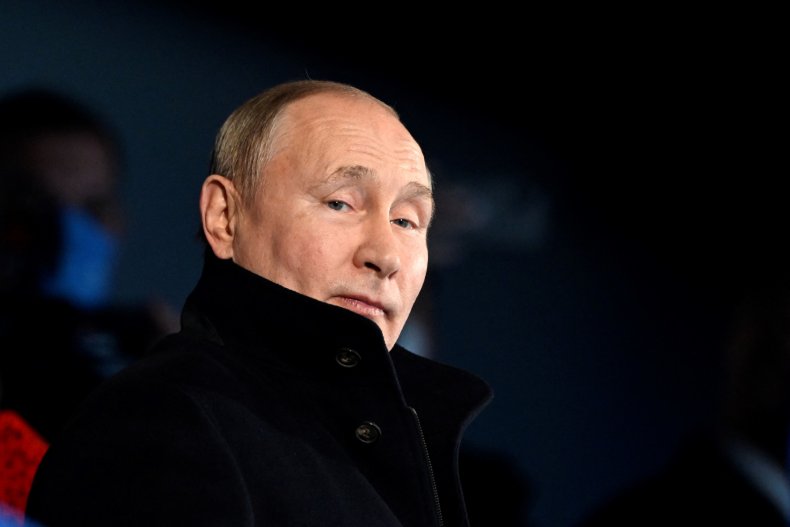 Newsweek reported last week that a classified U.S. intelligence document confirmed Putin was treated for cancer in April. Another video showing Putin gripping a table during a meeting with his defense minister earlier this year has also sparked rumors that he was trying to stop himself from shaking.
Russian outlets have recently reported that those speculations are being circulated even among Russia's elite, who have come to terms with the fact that the only way Putin will be pushed out of office is if he were suffering severe health conditions.
Independent news outlet Meduza said last month that "sources said Russia's elites recognize that only a major health issue could drive the president from office."
Newsweek reached out to the Russian Foreign Ministry.